Alani Bulldozing, LLC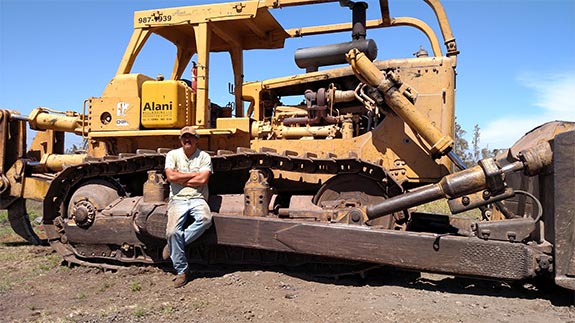 Alani Bulldozing, LLC is Pahoa, Hilo and Keaau Hawaii's first choice for excavation and septic system installation. Family owned and operated, we have been proudly serving the island of Hawaii for 25 years. Call us today to learn more about the services we can provide.
Learn more
Excavation Contractor in Pahoa, HI
Finding a quality and affordable excavation contractor here in Pahoa, Hilo and Keaau Hawaii can be a difficult task. Because we're fortunate enough to have moist, fertile land, a lot of excavation work is often needed. But that same good fortune of wet land also makes the job of bulldozing and excavation much more difficult, and there are few truly masterful excavators here who are up to the task. However, there is one contractor that can handle any and all excavation in Pahoa, Hilo and Keaau Hawaii in a quick and inexpensive manner. That contractor is Alani Bulldozing, LLC. We've been serving the entire island of Hawaii since 1990, and we look forward to taking on many more challenging land clearing jobs in the years to come.
At Alani Bulldozing, LLC, we specialize in land clearing using heavy equipment, including ground preparation, bulldozing and excavation. In addition to land clearing, our experienced team provides septic system installation island-wide. Whatever job you hire us for, you can rest assured that our licensed, insured and bonded team of professionals will deliver great results. Here are just a few reasons why you can always trust Alani Bulldozing, LLC with any land clearing or septic installation job in Pahoa, Hilo and Keaau Hawaii:
We are a locally owned and operated small business in Pahoa, Hilo and Keaau Hawaii.
Our family has been in the excavation business for a quarter of a century.
We can provide both excavation and septic system work.
We are fully licensed, insured and bonded.
We strive to deliver affordable and competitive prices.